PermaSafe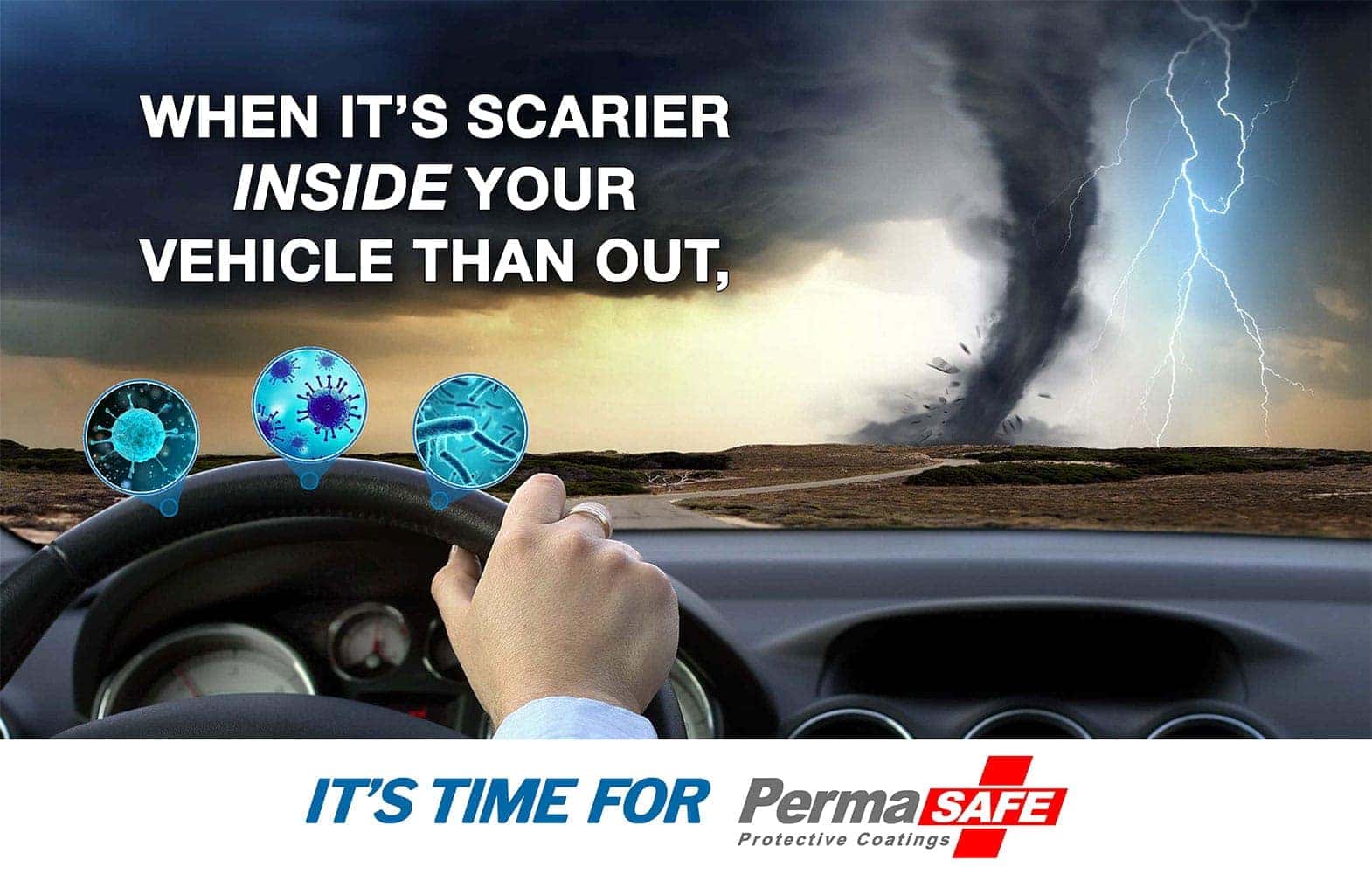 The Average Passenger Vehicle Is Home To MILLIONS Of HARMFUL BACTERIA…And It Can Take As Few As ONE To MAKE YOU SICK.
PermaSafe Is A Microbial Control And Surface Protection System That's Guaranteed To Safely And Continuously Eliminate Up To 99.999% Of Germs, Bacteria, Viruses, Fungi, Mold And Other Harmful Microorganisms That Can Be Hazardous To Passenger Health.
Destroys and perpetually inhibits future growth of microbes through patented mechanical process, without the use of harmful chemicals.
Eliminates allergens and odors.
Permanently bonds to interior surfaces and can remain effective for the life of your vehicle.
Protects interior fabrics, upholstery and other surfaces from stains, odors, deterioration, discoloration and more.
EPA Approved, Non-Toxic, Non-Hazardous, Environmentally Neutral and Child & Pet Safe.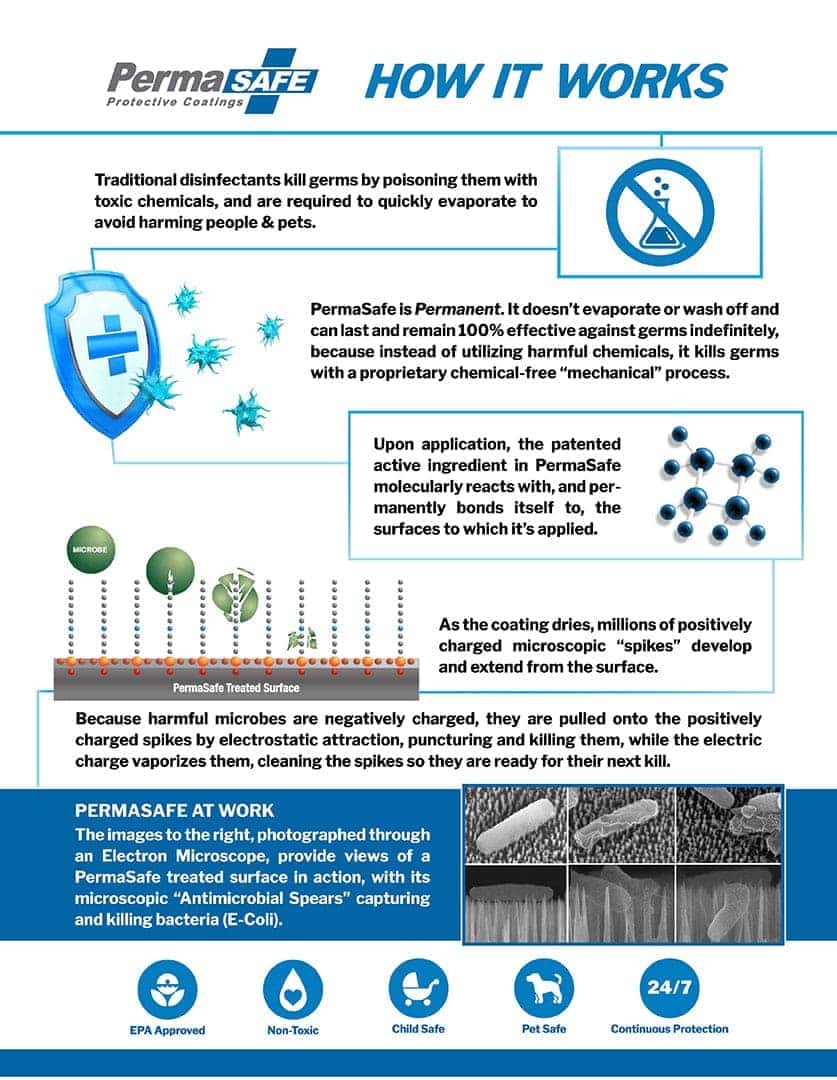 ---