Sell or Trade Your Car
---

We Understand Our Local Used Car Market
Based in Eatontown NJ, we understand the local used car marketplace and its pricing. We take great care of our customers because you are our community. Our no-hassle process will allow you to sell us your vehicle and get you back on the Red Bank roads with either a check in hand or behind the wheel of a new or used Honda. Learn more about our process of selling your vehicle below.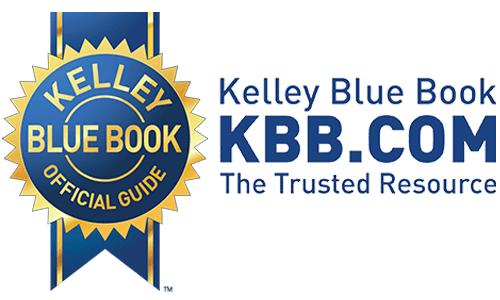 Calculate Your Trade-In Value
Discover the value of your trade-in vehicle.
Get started below.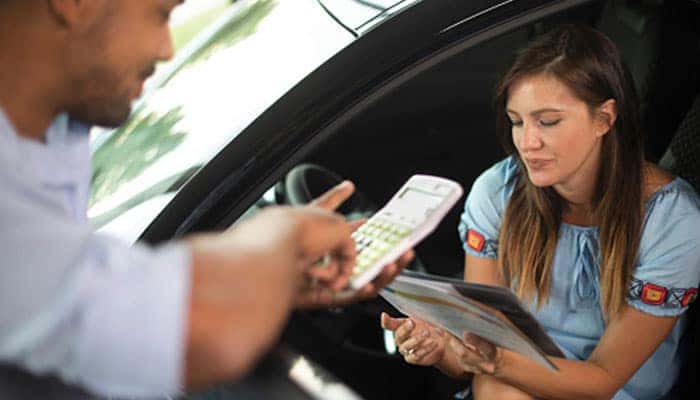 ---
Our Honda Dealership Wants to Buy Your Car in Eatontown NJ
Whether you want to sell your car to save up or use that cash towards a newer, better model, you'll want to come to DCH Kay Honda of Eatontown NJ. Our Honda dealership is prepared to give cash for cars, no matter the make, model, or year you're trying to sell. We make the selling process simple and fast so that you can get paid for your used car and be on your way with more money to your name in no time.
How do you determine my vehicle's value?
We use the industry-standard valuation program, Trade Pending, to determine your vehicle's value based on what is available in your market:
• Your License plate
• Vehicle Identification Number (VIN)
• Year, Make, Model
• Vehicle condition
• Local Supply - what is the local market supply?
• Local Market Demand - how popular is your car?
• Estimated Value - what does the market say your car is worth?
What to Expect When You Sell Your Car in NJ
Selling your vehicle to DCH Kay Honda Dealership is an easy way to get the money you need or a new Honda vehicle for your commute. When you make an appointment at our dealership to sell your used car in NJ, you can expect the following process:
• Make an Appointment: We happily welcome walk-ins at DCH Kay Honda, but it's best to make an appointment so we're ready with all the necessary paperwork and we have the proper personnel on hand to make your car selling process as quick as possible.
• Used Car Manager: Our used car manager or another salesperson will assist you in buying your car for cash in NJ. Our team member will collect your information and run a vehicle history report on your car.
• Inspection: Your vehicle will undergo an inspection to see what type of repairs it may need, what engine it has, and which features and accessories it possesses. In some cases, your vehicle may be inspected by our Honda Service Center. These inspections go quickly and allow us to give you a fair offer for your vehicle.
• The Offer: Based on our current inventory, the value of your vehicle, and your vehicle's condition, we'll make you an instant cash offer. You can choose to accept this offer in cash or a check, or you can apply this amount to a new Honda purchase.
---
Benefits of Selling Your Car to DCH Kay Honda
Finding a new vehicle or getting the cash you need is easy when you let DCH Kay Honda buy your car! Our expert team allows you to sell your car in NJ at a fair price without the hassle that comes with selling private party. Read more about the benefits of selling your used car in NJ at DCH Kay Honda below:
• Save Time and Avoid Hassles: When you sell your vehicle to DCH Kay Honda, you can avoid the struggles of selling your car privately and save a lot of time in the process! Avoid listing your car online, fielding potential buyers, and inviting strangers to your home for test drives when you let us buy your car!
• Lower Your New Car Price: If you decide to purchase a new or used vehicle on our lot, you can apply the amount of your current model to lower the cost of your new one. This will allow you to offset the sales price of your new vehicle or lower your monthly payments.
• Save on Your Taxes: If you decide to trade-in your vehicle and purchase a new vehicle from DCH Kay Honda, you only pay the sales tax on the difference between the trade-in value and the cost of your new car.
---
Things to Do Before You Sell Your Car in NJ
If you've decided that you want to sell your car for cash in NJ, there are a few things you can do to help increase its resale value before you bring it to DCH Kay Honda. Read below to see how you can get the best price for your vehicle when we buy your car!
• Clean Your Car: Repair anything broken, from cracked windshields to noisy exhaust pipes, this will help you prepare your car for selling. Unless you plan to sell your car "as is" at a reduced price. Another way to prep your car is to get it professionally detailed. A professionally detailed car could help you increase the sales value.
• Write Down the Benefits Of Your Car: Bring a list of the features, accessories, and the service history of your vehicle to the dealership when you're ready to sell. Having these records on hand will save time, and providing a detailed maintenance history will ensure you get a great price for your vehicle since you can prove the vehicle has been cared for.
• Have Your Car's Title on Hand: Bring your vehicle's title to save time at the dealership. While we can gather all the necessary documents for you, having your title ready will make the car selling process go easier to transfer ownership.
• Research Your Car's Value: If you're not sure how much to expect from your vehicle, use websites like Cars.com, Kelley Blue Book, or our trade-in value tool to get an approximate price. Remember, however, that this number does not take into account accessories, damage, or the current condition of the vehicle. That can only be determined in an in-person inspection.
---
Ready to Sell Your Car to DCH Kay Honda?
Selling your car to DCH Kay Honda is a great way to save on your next Honda purchase or to put some extra money in your pocket. Contact our finance center if you have any questions about how to sell your car in NJ at DCH Kay Honda, or read our finance facts for more car finance resources. Bring your vehicle to DCH Kay Honda today. We look forward to buying your car!